Wayback When? is a review of the games I was playing five, ten, fifteen and twenty years ago with me highlighting the most memorable titles of each particular month in the vain hope that I might dig out some of them to play again. This month we're looking at December 1993, 1998, 2003 and 2008.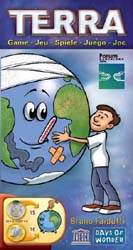 December doesn't seem to be a very good month for trying new games. In 2008, I only played one new game (out of just 11 in the whole month) but it is a fine football dexterity game for two or teams of two. Weykick is frantic fun but mind your knuckles on the crossbar below the table.
Five years earlier, I managed to play just two games in the month, although both of them were new to me. The Bridges of Shangrila was a typically dry but interesting game by Leo Colivini while Terra was a semi-cooperative game by Bruno Faidutti, where you try to get the most points possible but, if collectively you pollute the planet too much, everyone loses – inevitably people end up being too greedy hence dooming the planet.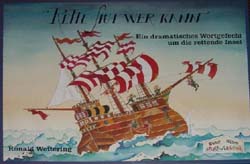 In 1998, I got to play Das Motorsportspiel for the first time, motor racing with real time pressure to complete your move before the sand-timer runs out. We also played the hilarious Bamboleo, a dexterity game where a knowledge of the laws of physics is usually an advantage – that is, unless you're a physics teacher.
The stand-out game of December 1993 was Rette Sich Wer Kann (more recently released as Lifeboats) and is an evil game of tossing your companions out of the rescue boats to be eaten by sharks – don't play with anyone who bears a grudge.