Wayback When? is a review of the games I was playing five, ten, fifteen and twenty years ago with me highlighting the most memorable titles of each particular month in the vain hope that I might dig out some of them to play again. This month we're looking at September 1993, 1998, 2003 and 2008.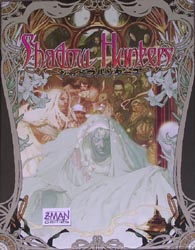 September 2008 saw the first outing for Shadow Hunters, a really fun game of hidden identities which is best played with a larger number of players. Great fun and one to dig out when I need a win to take the annual Hall of Fame title. This month, I also played the beautifully produced Lexio, which is a climbing game in the same mould as Tichu and The Great Dalmuti but comes with great chunky Bakelite tiles.
Five years earlier, we got to play I'm The Boss for the first time, a very unforgiving negotiation game. Although I've since sold my copy, it's still a fun game that we ought to dig out from time to time (Nige???)
 
September 1998 was a good month for three excellent new games played. Basari is an extremely fun simultaneous action and set collection game designed by Reinhard Staupe (and remains his best design to date in my view); Schnappchen Jagd is a tricky Uwe Rosenberg card game that was re-published as Bargain Hunter; and David & Goliath is a fantastic trick taking card game designed by Reinhard Staupe (and remains his best … card game design to date in my view).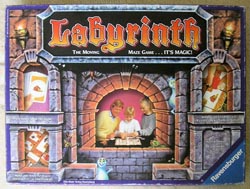 Turning to 1993, September only saw me play one new game (to me) of note and that was Labyrinth, the clever tile sliding game where you try to clear a path to the treasure by sliding tiles around the labyrinth.