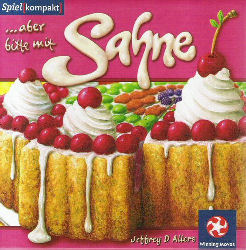 So I'm halfway through my mission to get my unplayed games down below 20 by the end of June 2010. Well timewise I am but I'm definitely off the pace with the number crossed off, not helped by Christmas having few gaming opportunities and those generally being filled with old favourites. I also acquired half a dozen new games, which doesn't help the goal:
6Â new games acquired (Aber Bitte Mit Sahne, Cardcassonne, Court of the Medici, Fzzzt!, Hansa Teutonica and Ilium);

6Â games no longer unplayed (Aber Bitte Mit Sahne, Dice Town, Dungeon Lords, Medici v Strozzi, Mosaix and Priests of Ra);

1Â game sold (Sicilianos).
This month's target is to get at least below 75 this time next month.