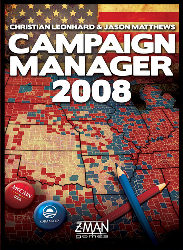 I'm going to give up predicting where my unplayed total will get to by the end of the month as I keep falling woefully short. And it isn't as if I'm buying lots of new games. It's a combination of playing older stuff on club nights and not getting much family gaming in. Anyway, during March this happened:
1Â new game acquired (Campaign Manager 2008);

4Â games no longer unplayed (Race for the Galaxy: The Gathering Storm, Oceania, Campaign Manager 2008, Jaipur);

0Â games sold.
Three months to go means I've now got to average 21 games a month coming off the list. Futile? Probably but we'll see how close we can get.